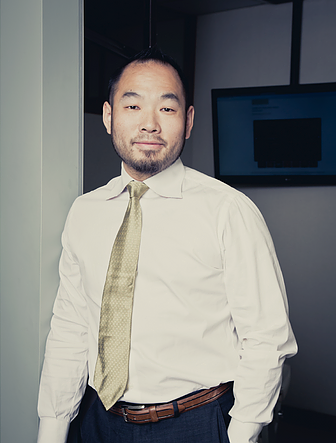 DR GRANT YIU - DDS
I'm so excited to be a part of this practice and serving this vibrant community!
​Everyone has made me feel so welcomed that it feels like I'm already a part of the fabric of the neighborhood, which is what drives my passion for dentistry.
I have spent the last 20 years developing the skills necessary to provide comprehensive care, including:
General Dentistry
Dental Implants
Aesthetic Makeovers
Invisalign

But at the end of the day, it still comes back to what is the right solution for the person sitting in front of me. That means getting to know the person, not just the mouth.
Oral health is about more than just shiny teeth. It's about eating whatever you want, when you want; it's about smiling without covering your mouth. Sometimes it's getting you out of pain; and sometimes, it's just about keeping things the same.
A bedrock principle throughout my professional career has always been to focus on the outcome, not the treatment, and that comes down to understanding you and what you want before deciding what is the best treatment for you.
There is a way forward to health and I'm excited to go on that journey with you!
Grant
---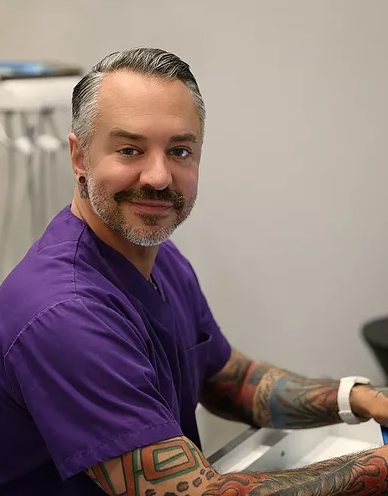 Clayton De Corte, RDH
Originally from Northwestern Ontario, Clayton transplanted himself in Toronto to pursue his education and foster a career in the field of dental hygiene. Soon after graduating from the Level 1 and Level 2 Dental Assisting program(s) at George Brown College, he began his required year-long paid 'internship' as a dental assistant before applying to specific colleges for dental hygiene. With an acceptance to Confederation College in his hometown of Thunder Bay, Clayton relocated back up north where he graduated with honours as part of The Class of 1999.
Returning to Toronto, he began his career as a Registered Dental Hygienist, encouraging and assisting his clients in achieving their optimal oral health and pairing them with clean, beautiful, white smiles!
On September 1, 2007 the Ontario legislature facilitated increased public access to dental hygiene services by proclaiming the amendment to the Dental Hygiene Act, 1991. This means that dental hygienists who are authorized by the CDHO to self-initiate 'are free to decide, based upon a comprehensive assessment, to proceed with scaling teeth and root planing, including curetting surrounding tissue, without the order requirement (permission from the dentist to give dental hygiene care)'.
"The dental hygienist/patient relationship is a unique bond that can last a lifetime, as many of our longstanding clients can attest to. Here at NOWsmile we are dedicated to the maintenance of your complete oral health goals because your smile is important to us.
Our pledge is to utilize our knowledge and skills in a professional manner, as we are committed to excellence of your personal care and will provide any necessary referrals to specialists based on your individual needs"
​
Clayton is a self-initiated Registered Dental Hygienist with the College of Dental Hygienists of Ontario (CDHO) and a member of the Canadian Dental Hygienist's Association (CDHA).
When not practicing his profession at NOWsmile, he can be found alongside his cherished companion - his dachshund, Ripley.
---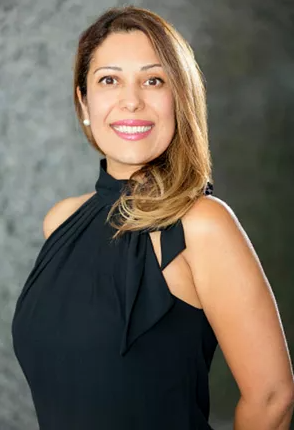 Shiva - Certified Level II
Dental Assistant
Shiva Zardouznia has been part of our team at Now Smile since October 2020. She's a Certified Level II Dental Assistant and has been in the field of dentistry for 16 years now.
Shiva is committed to service excellence and honors this by ensuring that patients receive the best care. Respecting, listening to, and comforting patients by answering their questions are Shiva's key goals in her work.
Shiva loves her job as it allows her to help others and make a difference in someone's life. She sees working alongside Dr. Yiu as a blessing as she learns something new every day. Dr. Yiu also encourages her to take on new and challenging opportunities.
When not in the office, Shiva spends time with her family and friends. She loves long nature walks, and biking and swimming are her main activities in the summer. She also spends lots of hours hiking all year round.